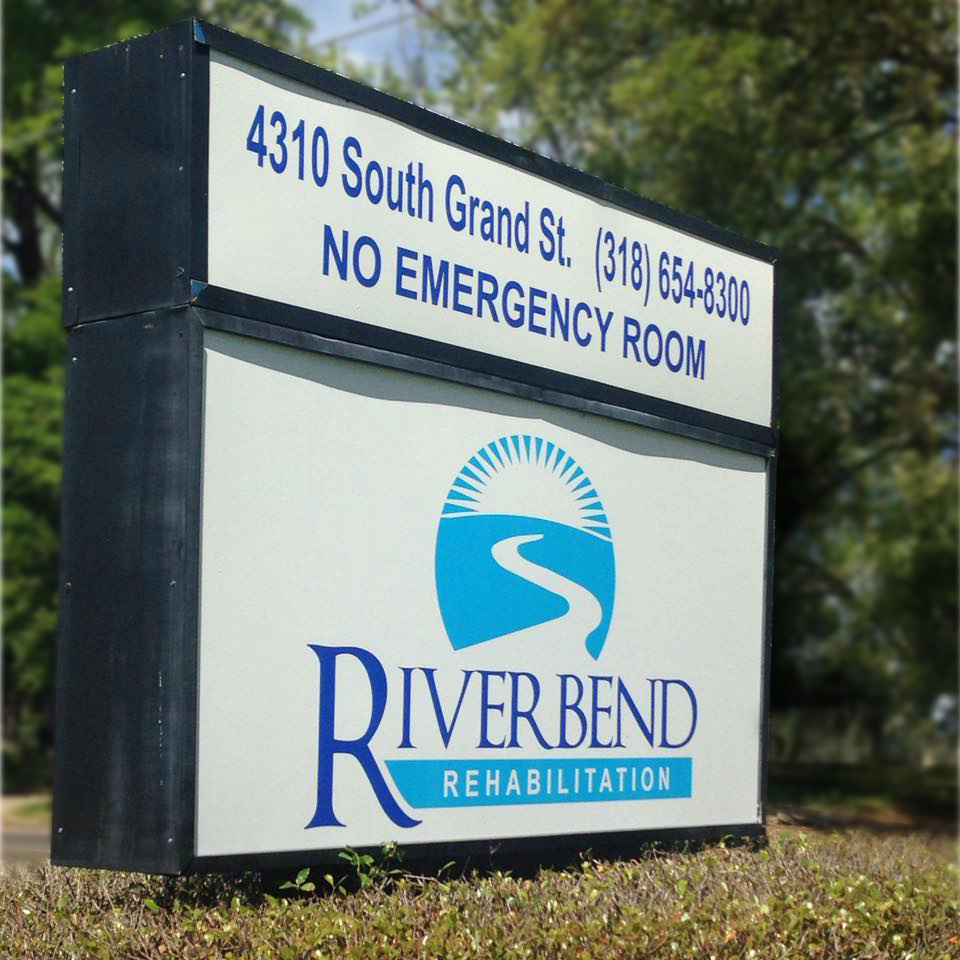 Riverbend Rehabilitation Hospital of Monroe offers physical, occupational, speech, and orthotic therapy with 24 hour nursing care.
We use an interdisciplinary approach including physical, occupational, speech, and orthotic therapy with 24 hour nursing care. With our intensive therapy you are able to return home sooner. Intensive therapy consists of up to 3 hours of therapy for 5 days a week.
Riverbend Rehabilitation facility is designed for people aged 18 and older and offers the best care individuals need to regain their sense of personal independence.
We commonly treat patients with the following conditions and/or impairments:
Stroke, Neurological Disorders, Brain Injury, Spinal Cord Surgeries/Injuries

Hip Fractures, Joint Replacements, Arthritis, Amputation

Other Disabling Conditions (cancers, CHF, COPD, Parkinson's, Infection)

Loss of mobility, balance/coordination

Difficulty in everyday activities such as eating, grooming, dressing, bathing and homemaking

Difficulty swallowing 

Memory deficits and judgment difficulties

Safety awareness

IV therapy

Nutritional Support (tube feedings)

Hemodialysis with permanent port access
Occupational Therapy
Occupational therapy practitioners enable people of all ages to live life to its fullest by helping them promote health, and prevent—or live better with—injury, illness, or disability. Occupational therapy practitioners have a holistic perspective, in which the focus is on adapting the environment and/or task to fit the person. Common occupational therapy interventions include helping people recovering from injury to regain skills and providing support for older adults experiencing physical and cognitive changes. Occupational therapy services typically include: an individualized evaluation and customized intervention plan to improve the person's ability to perform daily activities and reach the goals. Occupational therapy services often address Activities of Daily Living or ADLs. Some examples of Activities of Daily Living include: feeding ourselves, bathing, dressing, grooming, work, homemaking, and leisure activities. Occupational therapy utilizes exercise, activites, and every-day tasks to address the patient's goals.
Physical Therapy
Physical therapists are movement experts who improve quality of life through prescribed exercise, hands-on care, and patient education. Physical therapists examine each person and then develop a treatment plan to improve their ability to move, reduce or manage pain, restore function, and prevent disability. During physical therapy you can expect to undergo a physical exam and evaluation, including a health history and certain testing procedures, including evaluation of posture, movement and flexibility, and of muscle and joint motion and performance. Once established you will receive physical therapy treatment and intervention based on the therapist's evaluation and diagnosis. Physical therapists can treat a wide variety of medical conditions, depending on their specialty. Some examples are cardiopulmonary conditions like COPD, musculoskeletal dysfunction such as back pain, neurological conditions such as stroke and Parkinson's disease.
Speech Therapy
Speech-language pathologists have expertise in evaluating and treating individuals with communication, cognition and swallowing problems resulting from stroke, brain injury and other neurologic conditions. The goal of speech therapy is to regain and improve skills to improve patient independence and quality of life.  Speech therapy can be beneficial for patients that have difficulty with expressive speech and those with difficulty understanding speech.  Commonly, speech therapists aid in restoring and/or maintaining cognitive abilities regarding short-term memory difficulties, problem solving, and reasoning.  Our intervention focuses on functional cognitive activities, such as medication and money management to improve patient independence.  Patients with difficulties swallowing medications, recurrent pneumonia, unexplained weight loss and/or frequently choking episodes would also benefit from speech therapy.  Our therapists are trained in the most revolutionary therapy treatment, with use of Ampcare ESP technology, which has been shown by research as the most effective intervention to improve swallowing abilities to ultimately decrease risk for aspiration.  Our facility also provides on-site Fiberoptic endoscopic evaluation of swallowing (FEES) to visualize the patient's vocal folds and assess swallowing function. FEES has been recognized as a gold-standard instrumental evaluation swallowing difficulty. The use of FEES aids in patient care by leading to recommendations for oral intake and improves patient progress.
When making a referral or if you would like more information please call (318) 654-8300 or fax referral (318) 654-8333.
A referral can be made from the following sources:
Acute-care facility

Assisted living facility

Emergency Room

Family/Friend/Self

Home Health agency

Long-term acute care hospital

Skilled nursing facility

Primary Care Physician
Once you have been referred to our hospital, a clinical intake coordinator will perform an on-site assessment. This will give you an opportunity to learn more about the services we provide.  Our administrative department will then coordinate your transfer to our facility including working with your insurance provider, our attending physician, and facility discharge planner.
We manage COVID patients case by case followed closely by our experienced rehabilitation physician with more frequent vital sign monitoring and medications specific for each patient. If you are experiencing difficulty and needing rehabilitation by physical therapist, occupational therapist, and/or speech language pathologist; please feel free to give us a call. We have an RN and LPN along with certified nursing assistants to provide 24 hour care.